Most people know that the Galapagos Islands are a UNESCO World Heritage Site  but what does that mean exactly?
UNESCO declared the Galapagos a Natural Heritage Site for Humanity in 1978, and the Galapagos National Park a Biosphere Reserve in 1984. Later  in 2001  UNESCO extended the World Heritage Site designation to include the Galapagos Marine Reserve.
UNESCO cites four reasons for declaring the Galapagos Islands a World Heritage Site, all of which you will experience during your stay here.
 The unique underwater diving environment, the archipelago's on-going
geologic formation
, and the role of the
islands' flora and fauna
in understanding evolution and climatic influences are three of the reasons.
The fourth criterion is what draws thousands of visitors to the Galapagos Islands every year: its biological diversity. Many of these plants and animals are threatened by extinction.
The fauna includes giant tortoises, colorful land iguanas and the world's only marine iguana. In all, Galapagos has 36 species of reptiles; all are endangered.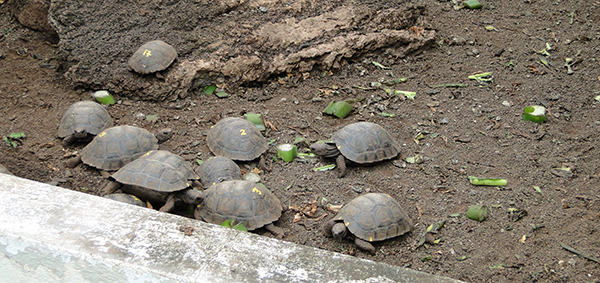 Galapagos also has 11 mammal species found nowhere else in the world. Of birdlife, these islands have the only penguin species found north of the equator, the flightless cormorant, and the two birds that helped Charles Darwin formulate his theory of evolution: Darwin Finches and the Galapagos mockingbirds.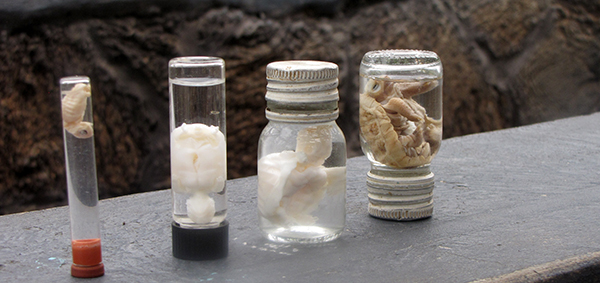 The flora of Galapagos encompasses more than 500 species, 180 of which are endemic to the islands. The giant daisy tree (Scalesia spp.) is one of these.
The waters surrounding Galapagos have a rich diversity of marine life. Almost 20 percent of species are endemic to the area. During your tour, you can see many varieties of sharks, rays and other sea fauna.
It isn't all easygoing in this Eden, however. In 2007, UNESCO put the Galapagos Islands on the list of threatened World Heritage Sites. The growth of human population and tourism has placed immense strains on the Galapagos' environment. Due to measures the Ecuadorian government has taken, the Galapagos was removed from this endangered category in 2010.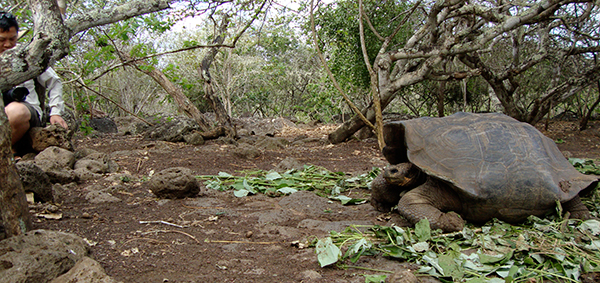 One advantage of being a World Heritage Site is that UNESCO provides funding for equipment and studies necessary for the preservation of the reserve. Over the decades, Galapagos National Park and Charles Darwin Foundation have received over two dozen grants from UNESCO.
---
Galapagos National Park rules
The Galapagos Islands are a phenomenal and educational place to visit! Whether you spend your holiday on one of the amazing Galapagos Cruises or on a Galapagos Hotel-based tour, we all need to do our part to help maintain these islands as pristine and special as possible, it´s important to follow the National Galapagos Park Rules:  
While visiting the National park, you must be accompanied by a certified National Park guide.  The only things you can "take" from the Galapagos are photos and videos.  If you wish to shoot video footage professionally, you must obtain authorization from the National Park.
Respect the boundaries of the marked trails.
 Do not approach the Galapagos Animals closer than 2 Meters.
There are specific camp sites within the Park limits.  All camping requires permission from the National Park. No use of a machete or axes.
Please cooperate with the local authorities at all times in their inspection, control and monitoring.
Do not bring foreign organisms to the islands.
Do not purchase souvenirs made from endangered specimens or natural elements which should not be removed from the islands.
Do not feed the animals at any time.
Do not scratch or mark up any rock faces or trees.
Separate your garbage accordingly and do not litter.
Do not smoke or light fires within the National Park.
Fishing is strictly prohibited unless aboard one of the authorized boats for this purpose.
Motorized water sports are prohibited.
---
The Galapagos National Park Celebrates 50 Years
For centuries, the Galapagos Islands were a remote, lawless land. Considered nearly uninhabitable by the earliest visitors, the Galapagos Islands soon became known as a good place to hunt turtles and goats, take on water and make repairs for ships.

During this time, the fragile Galapagos ecosystems were plundered and destroyed by hungry goats and careless sailors: Charles Darwin himself attested to hundreds of Floreana tortoises being carted off for food on the high seas.
Galapagos was of little interest to Ecuador: it used the remote, harsh islands as a penal colony for the worst mainland offenders. The prisoners and settlers also devastated island ecosystems and introduced foreign plants and animals.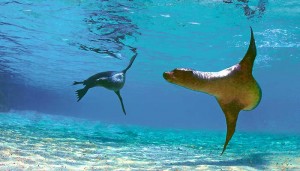 The Islands, poorly treated by these whalers, pirates, warships, colonists and prisoners, turned a corner in 1959. That was the year that Ecuador finally realized that the Islands were a valuable source of tourism revenue as well as being a natural heritage well worth preserving.
The Galapagos National Park was created in 1959 and covers some 97 percent of the Island landmass. It has been a great success in the preservation of this unique ecosystem, so important a part of the Natural History of our world.
In 1959, the park staff consisted of a few poorly paid and trained rangers. Now, the park has some 230 highly trained and motivated employees, two bases, four technical offices, three community centers and a number of boats, in addition to modern equipment. The park staff is made up of dedicated professionals who love Galapagos and believe in their mission of preserving it for posterity.
Much of the work of the park service has been in un-doing damage done before 1959. Introduced species, representing perhaps the greatest danger to Galapagos, have been a priority for the park since its creation. Since their discovery, the islands have become infested with many destructive non-native species including:
Goats
Rats
Cats
Dogs
Donkeys
Many varieties of plants and insects.
Park programs to eradicate these animals and plants have met with some success, especially recently. For example, since 2000, goats have been eradicated from Santiago, Pinta, Baltra, Marchena, Floreana and Espanola as well as northern Isabela: the Park Service expects to remove them from Santa Cruz, San Cristobal and southern Isabela as well, ending a plague begun centuries ago.
The duties of the National Park do not end with eliminating introduced species in Galapagos. They also work with the municipalities on recycling programs, monitor endemic species and their health, test and maintain the few sources of fresh water, control necessary domestic animals such as pets, cattle and chickens, enforce park rules for tourists and much, much more. It is also the National Park rangers that respond quickly to emergencies, such as tourist ships in danger.
Due to their many successes, constant vigilance, hard work and dedication, Galapagos Islands.com joins all other responsible Galapagos tour operators in wishing a sincere Happy Fiftieth Birthday to the Galapagos National Park. We thank you for your preservation and conservation of our beloved Galapagos Islands and wish you many more happy birthdays in the future!
---
Where Does My $100 Galapagos National Park Entrance Fee Go?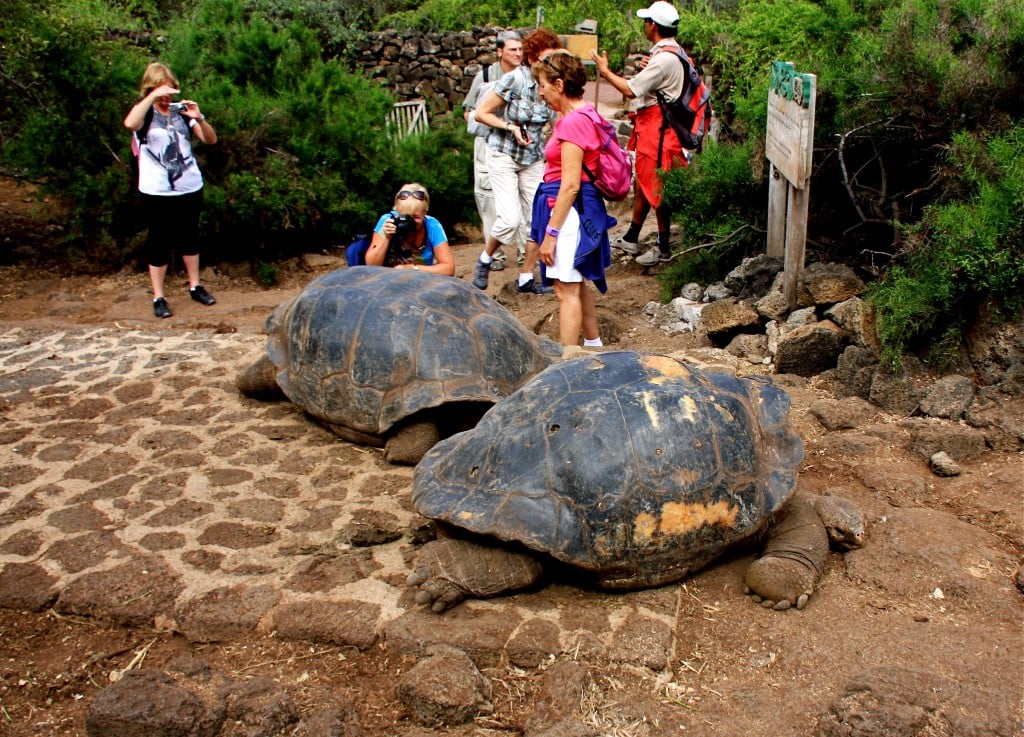 Most tourists who have researched their trip of a lifetime to the Galapagos Islands are aware that, upon arriving to the Galapagos Islands, they must fork over an extra $100 at the airport.  No doubt that this amount may seem overpriced to some, so it´s important to know exactly where this money is going.

According to the National Park of Galapagos, "Funds from the entry tax for tourists are used to finance the conservation of biodiversity of flora and fauna, terrestrial and marine, and benefits the local community by improving basic services, education projects, sports, health, environmental sanitation, environmental services and services directly related to tourists."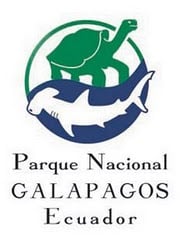 It´s great to see that the GNP and tourists are contributing to such important aspect, but where EXACTLY do the funds go?

The entrance fee gets divided up and contributes to Galapagos and National- based entities in the following way:
10% – INGALA (Galapagos Immigration)
10% – Consejo Provincial de Galapagos
25% – Galapagos Municipalities
5 % – Galapagos Marine Reserve
5 % – Inspection and Quarantine Services
40% – Galapagos National Park
The entrance fee varies based on where the passengers are coming from, as well as their age.  Foreign visitors over the age of 12 pay the famous $100 tax, while kids under 12 only pay $50.
International travelers from Andean countries that are part of the Mercosur Nations pay only $50, and kids under 12 pay $25.  Different price ranges apply for National Ecuadorians, as well as local Galapagos residents.
At the end of the day, although your wallet may take a small hit, it is good to know that the fee is being put towards important projects and groups.  So, when coming to the Galapagos Islands, you aren't just going to get the experience of a lifetime…you are also helping to conserve and protect the uniqueness of the archipelago. You'll also find a way to get good deals on traveling to the island.