While other destinations are pretty easy to figure out, Galapagos is a little more difficult to navigate, and it's actually to your benefit to book your Galapagos Islands tour with a travel agency.
With an extra transit visa, a park entrance fee, traveling to remote islands, and many other hurdles, it can be hard to figure out if you don't know what you're looking for, but we're here to help!
Read on to learn more about all the pros of booking with a travel agency for your Galapagos vacation.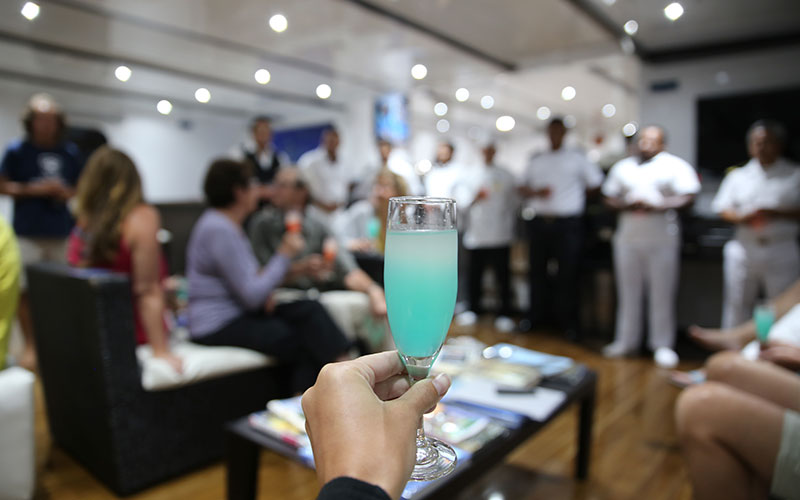 Normally when you book everything on your own you have to first find activities to do that you actually think are interesting, then find hotels where you're going to stay that are close to the action, then find flights that perfectly match with your plans, and sometimes you might miss some hidden necessities! That's a lot!
However, with a destination like the Galapagos Islands, where most visitor sites are inaccessible without a park naturalist guide and private transportation, it's a huge benefit to simply book with a tour agency where everything is included and they can plan every detail for you (even the ones you have no idea about).
When you book an all-inclusive Galapagos tour, you pay 1 fee, 1 time and everything is handled, from the big adventures, down to the smallest details, like airport to hotel transports. You don't have to stress or worry about anything, besides picking out your favorite outfits to wear on the trip!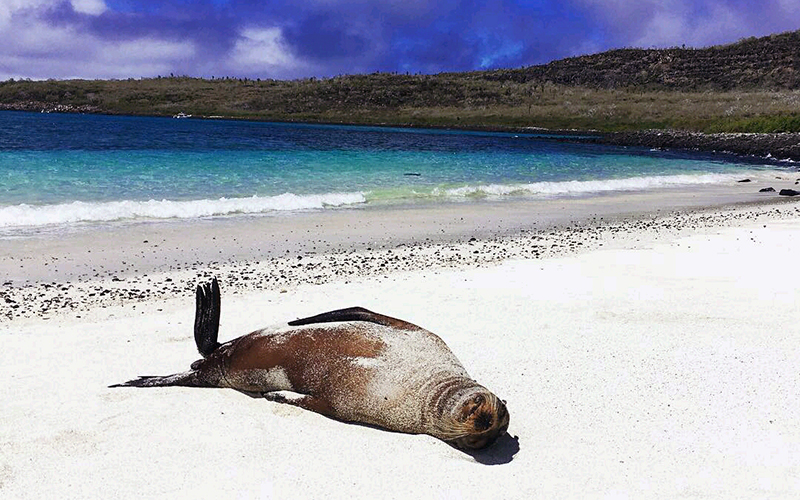 Galapagos tours can be created and tailor made perfectly to your preferences. Tour agencies can take some general requirements, like an interest in birds and wildlife, and find the absolute perfect tour for you during the best time of the year for bird activity in the Galapagos. 
In addition to just finding the perfect Galapagos trip, we can personalize an adventure that includes extra tours around Ecuador. Are you interested in seeing the natural beauties of the country, experiencing the ancient culture of the Andes mountains, or even discovering the wonders of the jungle, deep in the Amazon Rainforest? We have tons of tours that can cater to all!
There is a perfect trip out there for everyone (that can even include multiple tours), and the trip advisors at Galapagos Travel Center can turn your dreams into a reality just for you. 
Expert Knowledge of the Destination
While there's tons of information all over the internet, how much of it is accurate? There's tons of travel blogs written by people who maybe traveled to a place for a few days and don't really know all the ins and outs of a place and don't have the decades of knowledge that the locals do.
When you talk with one of our trip advisors, you're not talking to a global travel agent, you're talking to a local expert, who has spent years traveling around Galapagos and Ecuador and knows this country better than most. 
You can trust you're getting the most accurate and helpful information when you book with a travel agency, and that, in itself, is invaluable.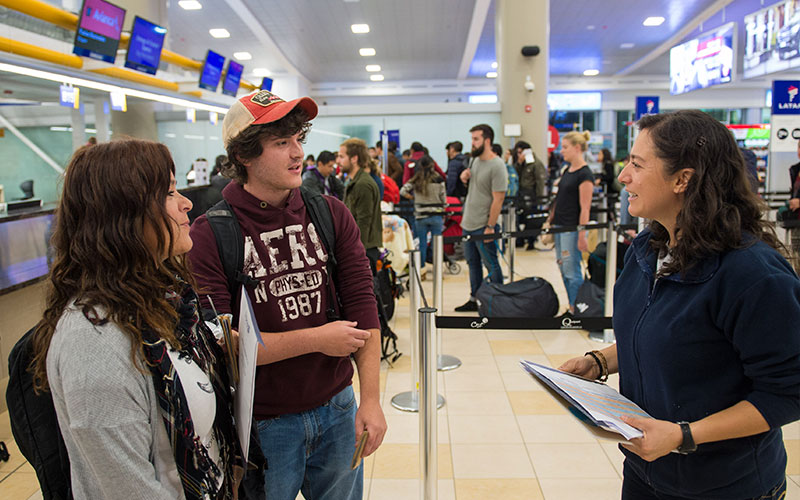 Another bonus of working with and booking through a travel agency is getting a great customer service experience along with expert knowledge. Our priority is always you and your needs above anything else, because we want you to have the best trip possible.
There's tons of stuff to see and do when you travel Galapagos, but we also know that some of it may not peak your interest as much as other activities. Our trip advisors will not only give you a great customer service experience, but they will make sure every part of your trip is personalized to your liking.
Our job is to give you an unforgettable experience that you will remember forever, while being clear, quick to respond, and helpful.
Everything will go Smoothly
We know that sometimes when you plan and book everything yourself that there can be small hiccups, and in the worst case scenario, some big problems. When you book with a travel agency, these problems can easily be avoided.
For example, if you land in Ecuador's capital of Quito, the airport is located an hour outside of the city. If you try to get a taxi yourself, you can try to haggle with drivers, but somehow you'll end up overpaying anyways. Then, if you get a taxi, you could have issues trying to communicate how to get to your hotel, and you might get lost. All this before your real vacation even begins.
When you book with us, we'll have someone waiting for you outside baggage claim ready to go with private transportation straight to your hotel, so you can get a good night's rest before the fun really begins. 
This is just one example of the many issues that can be avoided when you book with a travel agency.
We plan and book everything for you based on your preferences, and we will have you in safe hands from the minute you land here to the moment you leave, so you can really focus on relaxing and enjoying your well deserved vacation. 
Choosing the best way to plan your tour, and whether to book with a tour agency, can depend on many different factors. While choosing to plan everything on your own may work great for some destinations, choosing to book with a tour agency for a Galapagos tour is definitely the way to go.
Contact one of our trip advisors today to start planning one of the best trips of your lifetime in the Galapagos Islands.