Explore the Galapagos Islands with one of our amazing tours. Cruise, dive, island hop, stay in a hotel and explore nearby islands -- choose how you want to experience the Islands! Don't forget, Galapagos Travel Center is here to help you customize your perfect trip.
World's #1 Galapagos Travel Site
Galapagos is a dream destination for most, and for us too; we are passionate about these wondrous islands and their natural beauty and wildlife, and we hope to share these wonders with you. With more than 20 years of experience, we are the Galapagos experts. We have even pioneered innovative technology over the years to give our travelers a great experience.
Our team is always available to give you personalized advice and guidance while we help you plan your perfect trip. With our carefully selected tours, we guarantee you will have an unforgettable experience.
Why Choose GalapagosIslands.com?
More than 20 Years of Experience
Expert Galapagos Trip Advisors
#1 Online Seller of Galapagos Tours
24/7 Customer Support
Lowest Price Guaranteed
Free Customized Tour Planning
Traveler Reviews

Galapagos, Quito, Otavalo, Rainforest

"The whole trip was planned by this tour company and was excellent throughout. We toured the city of Quito, the highlands, the Galapagos on a cruise, and the rainforest ... This was a great trip with good value for the money as well."

Maureen C
Boulder, Colorado

Traveler Reviews

Amazing time in the Galapagos

"Great time visiting the Islands with a pretty packed schedule. Very happy with the time of the visit as we got to see most if not all the animals we could see. Every day offered a new excitement."

645jj
Santa Fe, New Mexico

Traveler Reviews

Amazing Time

"This company from start to finish was great. My friend and myself basically had to book flights and the rest was done for us - and we could have even had that done for us too ... Highly recommend this agency!"

Annie E
Nuremberg, Germany
Galapagos Best Selling Land-Based Tours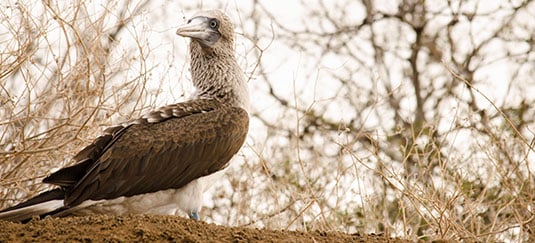 Darwin's Footsteps
Enjoy some of the best views from Santa Cruz and Isabela, plus two more islands.
8 Days / 7 Nights
From US$2,401 p/person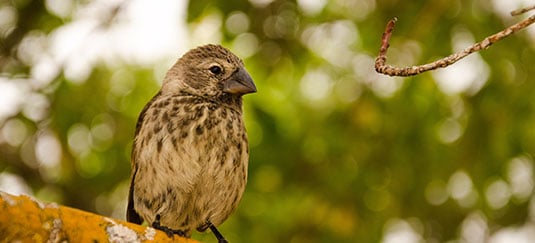 Beyond Evolution
While staying in Santa Cruz, you can take a yacht to any one of 5 Islands of your choosing.
6 Days / 5 Nights
From US$1,821 p/person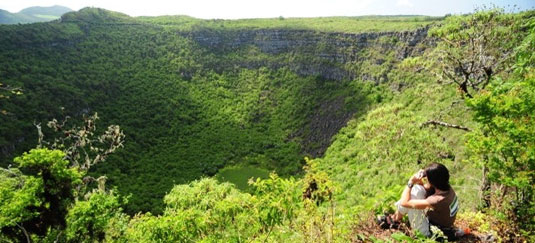 The Island's Secrets
Explore all the best spots of Santa Cruz Island and visit two amazing Islands nearby.
5 Days / 4 Nights
From US$1,459 p/person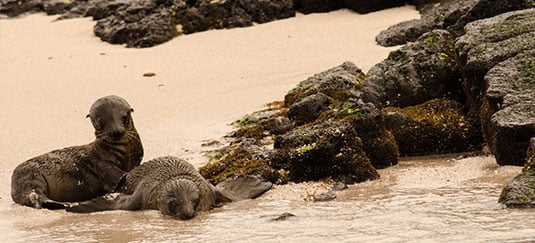 Galapagos Treasure Quest
Visit the best visitor points of Santa Cruz and explore two additional amazing Islands.
4 Days / 3 Nights
From US$1,259 p/person
See all Land-Based Tours
Galapagos Islands Travel Tips
Ecuador & Peru Trip Extensions