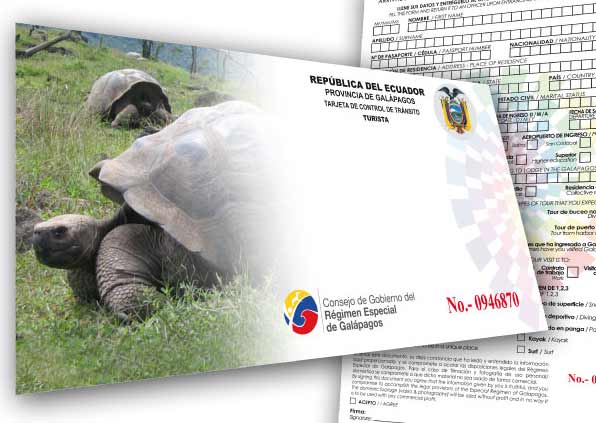 The INGALA Transit Control Card
In 2012, INGALA, the Ecuadorian governmental agency that regulates all things pertaining to the Galapagos Islands, began issuing the "Transit Control Card" (in Spanish, tarjeta de control de transito, or TCT). This card is designed to help control immigration to the islands.
Why is it needed?
Decades ago, no one was interested in going to Galapagos. The rocky, sun-drenched islands had little to offer visitors or colonists from Ecuador. Most of the land isn't very good for farming, there is nothing worth mining (except for some salt, and salt mine experiments didn't work out very well) and the currents can even make fishing dangerous.
What is the purpose of the TCC?
Provides registration at entrance to the province according to the types of residency allowed by the Law of the Galapagos Province.
Prevents those who have been deported from the province, because of having been in an irregular state according to the Law of the Galapagos, from re-entering.
Prevents a tourist or transient from entering the province if he or she has already reached the maximum length of stay allowed by the Law of the Galapagos (90 days)