About Galapagos
Islands

.com



Who are we
At Galapagos Travel Center our main purpose is to share the magnificence of the Galapagos Islands with the world. Traveling with us means having a relaxed and hassle-free experience, knowing that you will have a 24/7 backup service from our travel experts, always eager to help and assist you throughout the duration of the services acquired with us. We can create the perfect vacation for you in Ecuador and the Galapagos Islands.
The GalapagosIslands.com website does not only offer the majority of the cruises operating in the Galapagos but also the best add-on tours in mainland Ecuador and Peru, to help you have the vacation of your lifetime, at the best prices, and superb last-minute promotions.
Quito Office Address
265 Foch St. and 6 de Diciembre Ave., 3rd Floor, Sonelsa Tower, Quito - Ecuador. Postal code: 170143
USA Office Address
405 Dale Mabry Hwy 342. Tampa, Florida - 33609
Our office hours are 9:00 am till 6:00 pm Monday - Friday.
Local time at our offices is Eastern Standard Time (GMT -5 hours).
Galapagos Travel Center is always one step ahead from other tour operators being the pioneers in the Galapagos travel industry offering: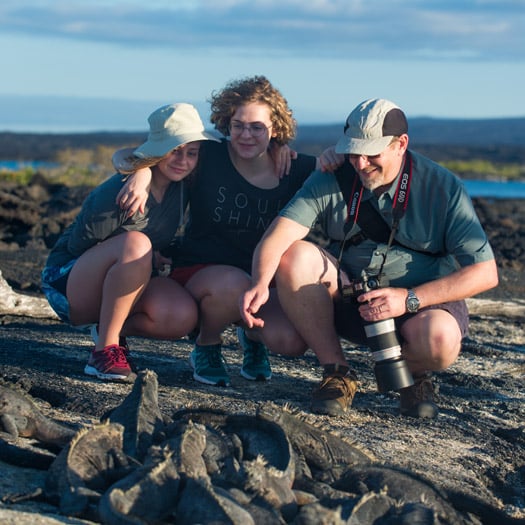 Because we care
The Galapagos Islands is one of the most pristine and unique natural wonders in the world, a very delicate ecosystem that needs to be preserved for future generations. Thinking of this, Galapagos Travel Center is proud to be a corporate level sponsor of Galapagos Conservation Trust.
Based in the United Kingdom, Galapagos Conservation Trust (GCT) is a non-profit organization dedicated to raising funds for the protection and conservation of the Galapagos Islands. Currently, the GCT program in the Galapagos is fighting the plastic pollution in the islands, and surrounding seas with a long-term program that will combine scientific research and coordinated education for the Galapagos inhabitants.
---
Our Staff
We have been growing from the day we started! Nowadays, we are a big family composed of over 60 highly qualified professionals in their branches. Our company is composed of the CEO, General Manager, Sales, Marketing, Operations Accounting, IT, and Development managers, who walk hand-by-hand with the rest of the staff, willing to provide our customers with the best products and services in the Ecuador and Galapagos tourism market.

Contact Us! It will be a pleasure to hear from you.
We have implemented various means of communication, so you can reach out for us at any time of the day.
---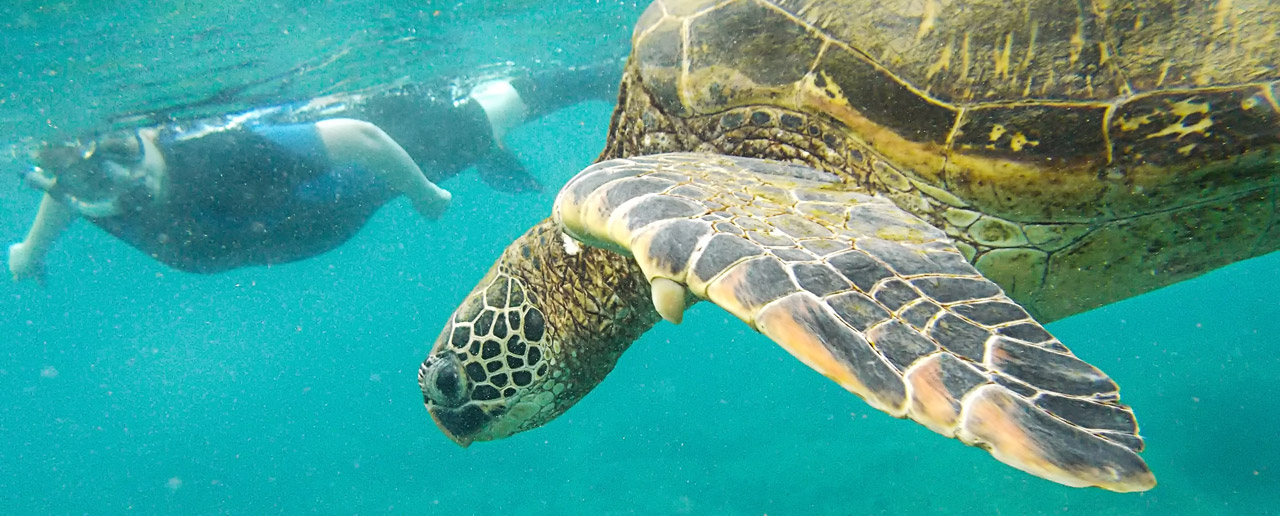 Customer Reviews
Is not only our expertise and knowledge of the travel market that stand-out for us, but also the outstanding services recognized by our former passengers in their comments and reviews, here and in our TripAdvisor profile.
Traveled to Islands Secrets Land Based Tour

Hi Daniela,

I'm back in Quito, and off on the birding trip tomorrow. I want to thank you personally for all the organisation and support.

David Betram
June 2018
Traveled to Galapagos Dream Land Based Tour

Thank you so much for all the planning you did for us to make this an unforgettable vacation. We will definitely recommend to friends and family should they ever wish to visit Galapagos or Ecuador.

We also hope to return sometime in the future.


Terry Bucholtz
April 2019
Traveled on the Majestic + Land Ecuador + Amazon + Peru

Thank you, thank you, thank you. We had an amazing trip. You could not have planned this any better nor had the staff more attentive, guides were friendly and very knowledgeable and the hotels were very nice.

Carol & Craig Bennett
May 2018
Traveled to Land Based Galapagos + Ecuador Andes

Dear Daniela,

I will highly recommended your company and especially you to all the people who ask about our trip. I can't say enough about how helpful you were.

Thank you from all of us,


Devon Icaza
March 2018
---
---