2 Days - Peru Tour Extensions
Peru 2-day tour extensions to Nasca, Ica & Paracas.
2 Days / 1 Nights
NASCA & PARACAS (2D/1N)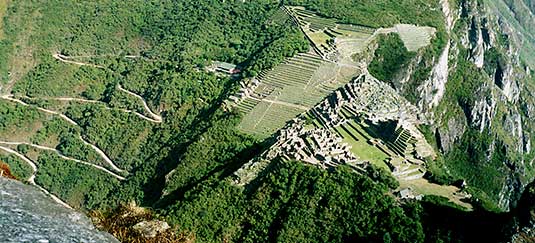 This tour starts with an amazing day at the Ballestas Islands with its abundant wildlife. On the second day, you will enjoy a flight over the Nazca Lines in order to recognize the various ancient figures.
Description
1 person
2 people
3 people

Luxury

US$ 1350

US$ 763
US$ 600

Superior

US$ 1475

US$ 875
US$ 738

Standard

US$ 1450

US$ 850
US$ 688
*For prices for more than 4 people, please ask your trip advisor. View inclusions/exclusions
Nasca & Paracas (2d/1n) Itinerary Details
Duration: 2 Days / 1 Nights
Type: 2 Days - Peru Tour Extensions
Check Availability
Day 1

LIMA - PARACAS - NASCA

Pick up at your hotel in Lima and departure along the Panamerican Highway to Nazca. (Private vehicle and guide for two days).
Stopover in Paracas to visit the Ballestas Islands (shared tour, approx. 2hrs, panoramic tour). On the way to the islands you'll be able to observe the "candelabrum", a figure in the sand dunes which resembles a trident. About the origin of this figure exists various contradicting theories. Arriving at the islands, you'll be able to watch sea lions, seabirds ranging from the guanay cormorant to Peruvian pelicans and if we're lucky you might even see one of the famous Humboldt penguins.
After that, you will continue the trip to Nazca (3 1/2hrs approx).
Overnight

Day 2

NASCA - LIMA

Breakfast
In the morning, over flight of Nasca Lines (30 minute flight, shared service). The Nasca Lines are gigantic geoglyphs located between Palpa and Nazca desert, there were created by the Nasca culture between 200 BC and 600 AD. There are many of individual figures, ranging in complexity from simple lines to stylized hummingbirds, spiders, monkeys, and lizards. The Nasca lines cannot be recognized as coherent figures except from the air.
Afterwards, return to Lima (6hrs approx) Arrival and drop off at your hotel.

* Subject to availability
2 Days / 1 Nights
NASCA ICA & PARACAS (2D/1N)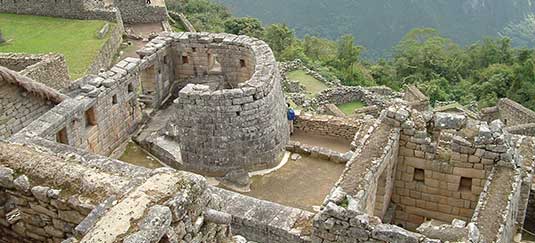 On your first tour day, you will see the figures of the Nazca Lines while flying over them, visit the Regional Museum of Ica and the oasis of Huacachina. On your second day, you will enjoy the amazing wildlife and geology of the Ballestas Islands.
Description
1 person
2 people
3 people

Luxury

US$ 1763

US$ 1050
US$ 875

Superior

US$ 1788

US$ 1163
US$ 1025

Standard

US$ 1625

US$ 1100
US$ 950
*For prices for more than 4 people, please ask your trip advisor. View inclusions/exclusions
Nasca Ica & Paracas (2d/1n) Itinerary Details
Duration: 2 Days / 1 Nights
Type: 2 Days - Peru Tour Extensions
Check Availability
Day 1

LIMA / ICA / PISCO – NAZCA – PISCO / PARACAS

Pick up at your hotel in Lima and departure along the Panamerican Highway to Pisco 3h30m approx (Private vehicle and guide for two days).
Over flight of Nasca Lines from Pisco (75 minutes flight, shared service). The Nasca Lines are gigantic geoglyphs located between Palpa and Nazca desert, there were created by the Nasca culture between 200 BC and 600 AD. There are many of individual figures, ranging in complexity from simple lines to stylized hummingbirds, spiders, monkeys, and lizards. The Nasca lines cannot be recognized as coherent figures except from the air.
If time permits, go to Ica to visit the very interesting Regional Museum of Ica, which exhibits objects from the Nasca and Paracas cultures. Also, short visit of the oasis of "Huacachina", 5 km west out of Ica with incredible sand dunes completely surrounding Afterwards, return to Paracas
Overnight

Day 2

PARACAS - LIMA

Breakfast
08:00 Stopover in Paracas to visit the Ballestas Islands (shared tour, approx. 2hrs, panoramic tour).
On the way to the islands you'll be able to observe the "candelabrum", a figure in the sand dunes which resembles a trident. About the origin of this figure exists various contradicting theories. Arriving at the islands, you'll be able to watch sea lions, seabirds ranging from the guanay cormorant to Peruvian pelicans and if we're lucky you might even see one of the famous Humboldt penguins.
Afterwards, return to Lima (3h30m approx)
Arrival and drop off at your hotel.

* Subject to availability
Additional Information
All prices are per person in US dollars, based on double accomodation.

• Share Willing Basis (applied in activities - not in accomodation)
✓ Rates Include
✓ Accommodation and meals as detailed

✓ Transfers and sightseeing with local English speaking guides

✓ Entrance fees
⨯ Not Included
⨯ Air transportation / round trip domestic tickets.

⨯ Airport taxes

⨯ Meals and services not specified in program

⨯ Personal expenses

⨯ Tips
---