5 Days - Lima, Cusco & Machu Picchu
High in the Peruvian Andes, Cusco was the richest city in the Americas in 1532 when the Spanish first arrived. From Cusco, mighty Inca Emperors commanded armies of 100,000 soldiers and oversaw a flourishing society with advanced agriculture, irrigation, science, mathematics and astronomy. The Inca also had impressive architecture: they were the best stonemasons the world has ever known.
Modern Cusco has not lost this timeless air of mystery: Inca stonework is still everywhere and there are great museums and markets in the city.
5 Days / 4 Nights
LIMA CUSCO URUBAMBA & MACHU PICCHU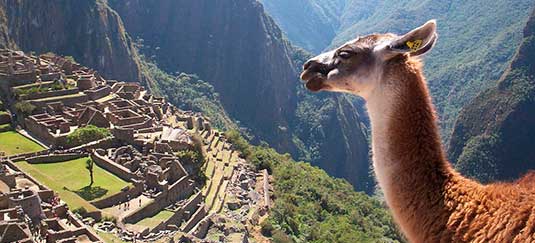 Description
1 person
2 people
3 people

Luxury

US$ 3963

US$ 2488
US$ 2050

First Class

US$ 2825

US$ 1688
US$ 1488

Superior

US$ 2375

US$ 1500
US$ 1375

Standard

US$ 2063

US$ 1350
US$ 1188
*For prices for more than 4 people, please ask your trip advisor. View inclusions/exclusions
Lima Cusco Urubamba & Machu Picchu Itinerary Details
Duration: 5 Days / 4 Nights
Type: 5 Days - Lima, Cusco & Machu Picchu
Check Availability
Day 1

LIMA

Meet on arrival at the airport and transfer to selected hotel.
Overnight

Day 2

LIMA - CUSCO

Breakfast
Transfer to the airport for flight to Cusco.
Upon arrival, meet and transfer to selected hotel.
Morning at leisure to acclimatize.
Afternoon tour of the city including the best of Cusco: The Koricancha Temple (Temple of the Sun) and the Cathedral with its magnificent chapels and baroque altars and paintings from the Cusquenian School. The tour also includes the surrounding ruins: The fortress of Sacsayhuaman, the Inca bath of Tambomachay The labyrinth of Puca Pucara and the amphitheatre of Kenko. Overnight

Day 3

CUSCO - URUBAMBA - CUSCO

Breakfast at the hotel Full day excursion to the Sacred Valley of the Incas.
Visit the village of Pisac and attend the local agricultural open-market where artisans from all over the area congregate to sell their crafts
Buffet lunch in a countryside restaurant
Continue to the north to visit Ollantaytambo, a fortress built during the Inca Empire, excellent sample of military architecture
Return to you hotel in Cusco

Day 4

CUSCO - MACHU PICCHU - CUSCO

Breakfast at the hotel
Early transfer to Poroy the train station for a Vistadome train ride across the Andes to Aguas Calientes (2400 m / 7500 ft) at the foot of the mountains.
Then short transportation to the entrance of the ruins where the guided tour of the Lost City will start.
Buffet lunch at Machu Picchu Sanctuary lodge.
Afternoon return in Vistadome train and transfer to your hotel

Day 5

CUSCO - LIMA - OUT

Breakfast at the hotel
Transfer to the airport for flight back to Lima.

* Subject to availability
5 Days / 4 Nights
LIMA CUSCO & MACHU PICCHU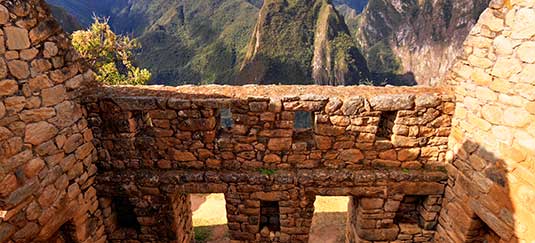 Description
1 person
2 people
3 people

Luxury

US$ 3688

US$ 2125
US$ 2000

First Class

US$ 2563

US$ 1525
US$ 1363

Superior

US$ 2138

US$ 1363
US$ 1200

Standard

US$ 1900

US$ 1238
US$ 1150
*For prices for more than 4 people, please ask your trip advisor. View inclusions/exclusions
Lima Cusco & Machu Picchu Itinerary Details
Duration: 5 Days / 4 Nights
Type: 5 Days - Lima, Cusco & Machu Picchu
Check Availability
Day 1

LIMA

Meet on arrival at the airport and transfer to selected hotel.
Overnight

Day 2

LIMA

Breakfast
A 3-hour morning sightseeing tour of Colonial and Modern Lima passing by outstanding monuments such as the Government Palace, the City Hall and the Cathedral (closed on Sundays) at the Plaza Mayor
Visit the 17th century San Francisco Convent. Before returning to the hotel, short tour of the modern districts of San Isidro and Miraflores where there is a magnificent view of the Pacific Ocean.
Afternoon at leisure
Overnight

Day 3

LIMA - CUSCO

Breakfast
Transfer to the airport for flight to Cusco.
Upon arrival, meet and transfer to selected hotel.
Morning at leisure to acclimatize.
Afternoon tour of the city including the best of Cusco: the Koricancha Temple (Temple of the Sun) and the Cathedral with its magnificent chapels and baroque altars and paintings from the Cusquenian School.
The tour also includes the surrounding ruins: The fortress of Sacsayhuaman The Inca bath of Tambomachay The labyrinth of Puca Pucara and the amphitheatre of Kenko.
Overnight

Day 4

CUSCO - MACHU PICCHU - CUSCO

Breakfast at the hotel
Early transfer to Poroy the train station for a Vistadome train ride across the Andes to Aguas Calientes (2400 m / 7500 ft) at the foot of the mountains.
Then short transportation to the entrance of the ruins where the guided tour of the Lost City will start.
Buffet lunch at Machu Picchu Sanctuary lodge.
Afternoon return in Vistadome train and transfer to your hotel
Overnight

Day 5

CUSCO - LIMA - OUT

Breakfast at the hotel
Transfer to the airport for flight back to Lima.

* Subject to availability
Additional Information
All prices are per person in US dollars, based on double accomodation.

• Share Willing Basis (applied in activities - not in accomodation)
✓ Rates Include
✓ Accommodation and meals as detailed

✓ Transfers and sightseeing with local English speaking guides

✓ Entrance fees
⨯ Not Included
⨯ Air transportation / round trip domestic tickets.

⨯ Airport taxes

⨯ Meals and services not specified in program

⨯ Personal expenses

⨯ Tips
---