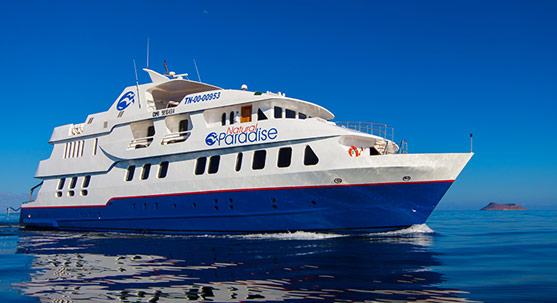 Cruises
Cruises are a great option for those who desire the full Galapagos experience and who have relatively few physical limitations. Most cruises offer very impressive itineraries, visiting not only major sites but also remote islets in the archipelago. Because most of the navigation takes place at night, you are able to spend more time visiting the islands and doing activities during the day.
On a cruise, a naturalist guide leads all of your tours and an experienced crew attends to your needs onboard including the provision of great international cuisine for breakfast, lunch, and dinner. As well as providing a place to relax on deck and enjoy the sunset with a cocktail, most cruises also offer evening presentations about conservation, cultural history, or important Galapagos information. If you are prone to seasickness, larger cruises tend to be the most stable, followed by catamarans, and finally other vessels. Most cruises can accommodate for some minor physical disabilities.
The largest cruise ships in the Galapagos offer programs that may appeal to certain travelers: "formal" evenings, on-board spas, glass bottom boats and karaoke for example.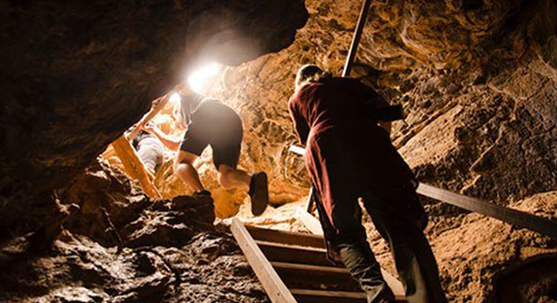 Hotel-Based
Hotel-based tours offer a choice of four options: land-based, diving, multisport and island hopping. All of these give visitors the opportunity to choose their accommodation from a range of budget, midrange, first class and luxury hotels located on the Islands of Floreana, Isabela, San Cristobal and Santa Cruz. Staying on one of the Islands provides the opportunity to spend time in the ports, browse the shops and eat out at one of the many restaurants as well as get to know the local communities.
The hotel-based options also offer a wide range of activities to suit all interests, thus allowing visitors the flexibility to build their own schedule. However, as only four of the major islands have hotels, programs and visiting options may be limited, as day visits to some islands may be impractical due to navigation time to and from the nearest hosting island.