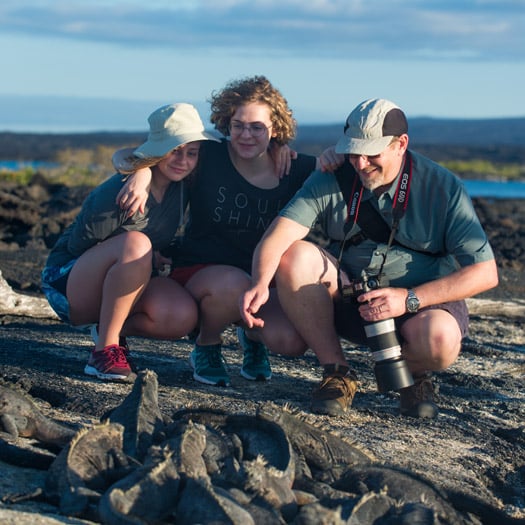 Because we care
The Galapagos Islands is one of the most pristine and unique natural wonders in the world, a very delicate ecosystem that needs to be preserved for future generations. GalapagosIslands.com and Galapagos Travel Center have supported Galapagos Conservation Trust in conservation efforts in the Galapagos Islands.
Galapagos Conservation Trust (GCT)
Based in the United Kingdom, Galapagos Conservation Trust (GCT) is a non-profit organization dedicated to raising funds for the protection and conservation of the Galapagos Islands. Currently, the GCT program in the Galapagos is fighting the plastic pollution in the islands, and surrounding seas with a long-term program that will combine scientific research and coordinated education for the Galapagos inhabitants.

Well, because it's all-inclusive, personalized to your needs, our Travel Agents have expert knowledge of Galapagos, everything will go smoothly for you, and much more! Learn more about the pros of booking your Galapagos trip with a travel agency here!
Our Staff
We have been growing from the day we started! Nowadays, we are a big family composed of over 60 highly qualified professionals in their branches. Our company is composed of the CEO, General Manager, Sales, Marketing, Operations Accounting, IT, and Development managers, who walk hand-by-hand with the rest of the staff, willing to provide our customers with the best products and services in the Ecuador and Galapagos tourism market.