Overview:
Built with the highest standards for comfort, travelling and that covers all the demanding safety measures to operate in the Galapagos Islands. Been a first-class cruise, you can expect the outmost level of service. It complies with all the standards set by the Galapagos National Park to best protect the environment and the islands.
Key Features:
✓ Shaded outside deck in Main Deck
✓ Aluminum Motor Yacht
✓ TV, DVD, 2 zodiacs
✓ Air Conditioning
Search for Cruise Availability:
Grand Daphne Photo gallery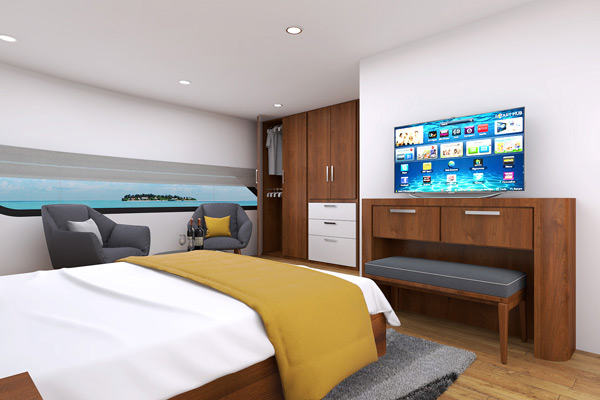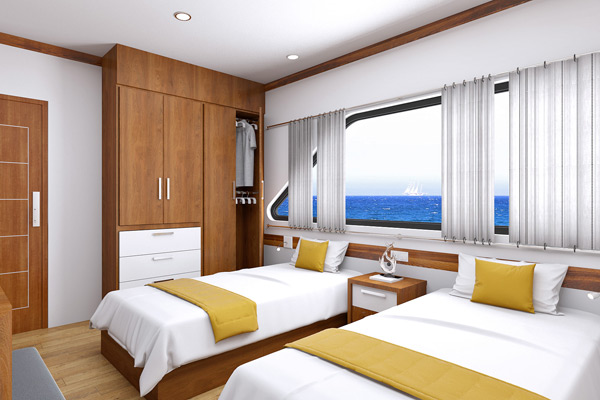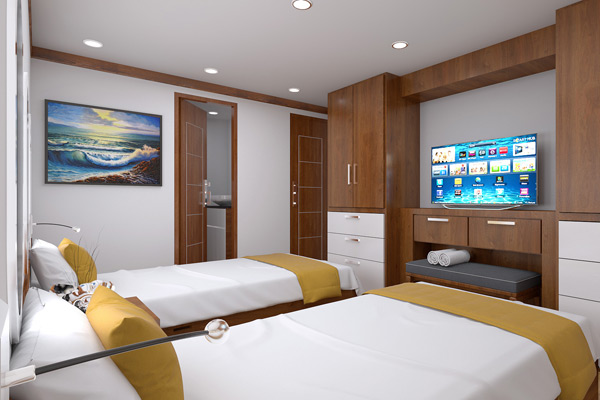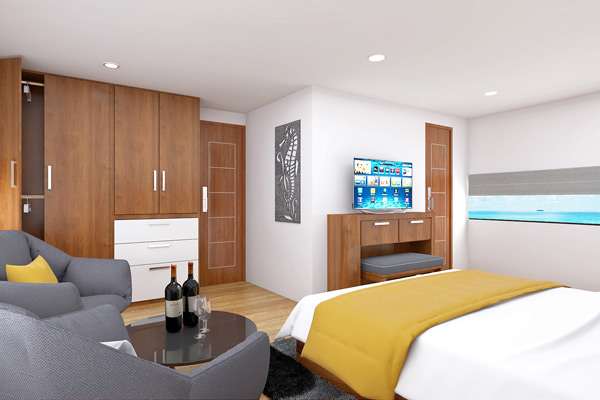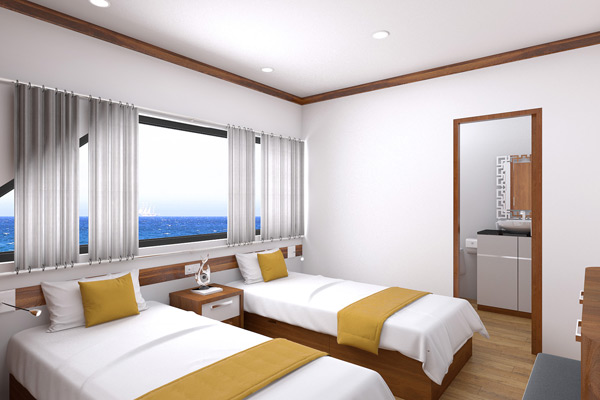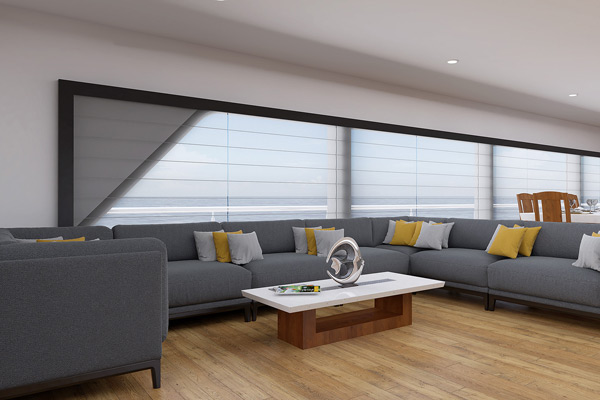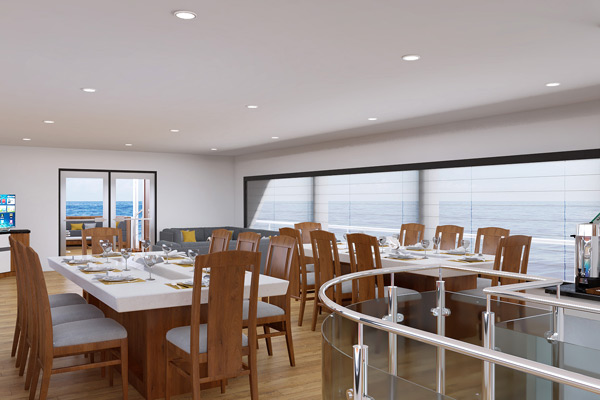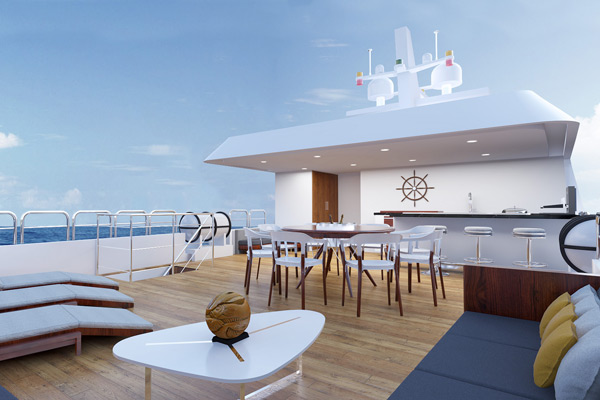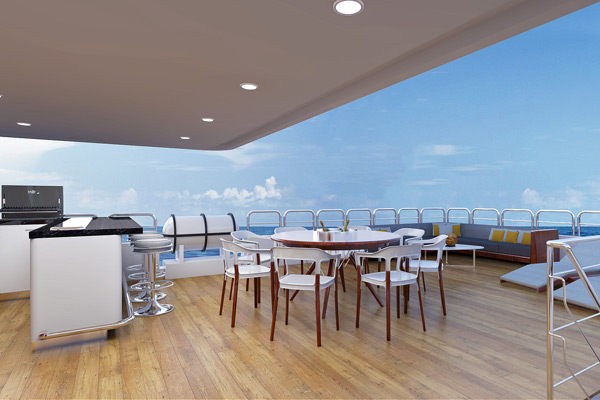 GRAND DAPHNE RATES
* For rates information please ask your Trip advisor.
For the latest promotions on this boat and others, please click here.
All prices in United States Dollars.
Prices are subject to change without prior notice.

TECHNICAL SPECIFICATIONS

Year of construction:

2020

Type:

Motor Yacht

Category:

★★★★

Length:

126ft (38.32 m)

Beam:

24ft (7.20 m)

Capacity:

16 passengers

Acommodation:

Lower Deck: Standard: 7
Main Deck: Suite : 2
Upper Deck: Superior Stateroom: 2 Superior: 2

Draft:

SN

Main engines:

On Board:

DVD / TV, Library, Snorkeling equipment

Max speed:

12 knots

Crew:

8 experienced and certified crew members + 1 naturalist guide.

Safety & Navigation:
GRAND DAPHNE ITINERARIES
Please note: Itineraries are unlikely to change significantly but are subject to change. Weather, wildlife breeding, instructions from the Galapagos National Park, specific abilities and interests of passengers as well as operational matters may cause your guide or captain to change the time or nature of visits. Your guide will always endeavor to select the best itinerary within these limits....
GRAND DAPHNE CRUISE REVIEWS
No reviews available
EC(VTA) - Feb-2020

---