SEA STAR JOURNEY MOTOR YACHT
What is this?
Prices from:

US$

4,649

(5D/4N)
Book NOW
Overview:
This new yacht will combine luxury, privacy and comfort in the marvelous setting of the Galapagos Islands. Galapagos Sea Star Journey will have a capacity for 16 passengers, it features 7 spacious Galapagos & matrimonial suites and 1 Sea Star Journey Suite) equipped with panoramic windows to enjoy the wonderful landscapes of the islands, private bathroom, hot/cold water, air-conditioning. There are twin beds or one queen bed connected suites for families.
Key Features:
✓ Panoramic window
✓ Interconnected cabins
✓ Two Jacuzzis
✓ Kayaks on board
✓ PC with satelite Internet access
Search for Cruise Availability:
Sea Star Journey Photo gallery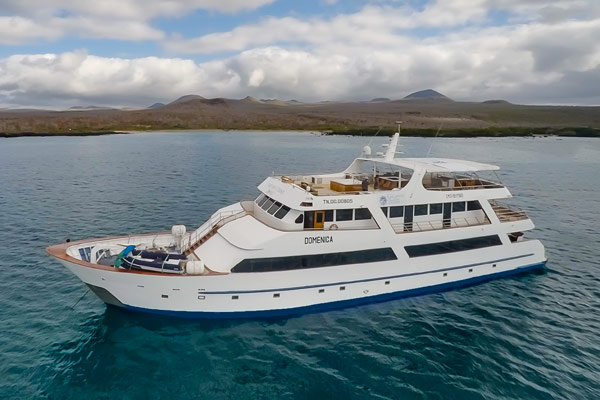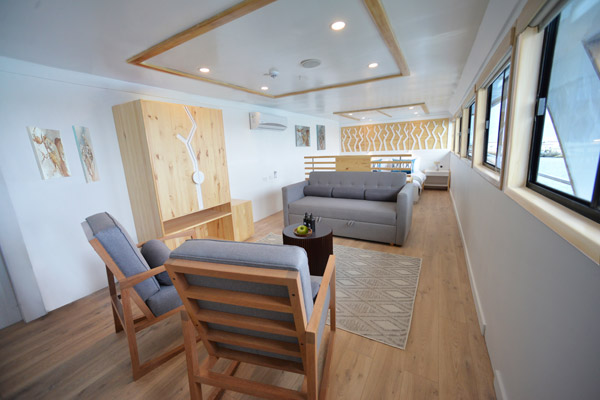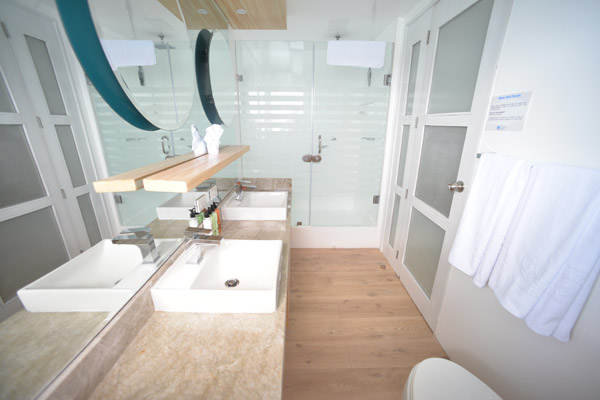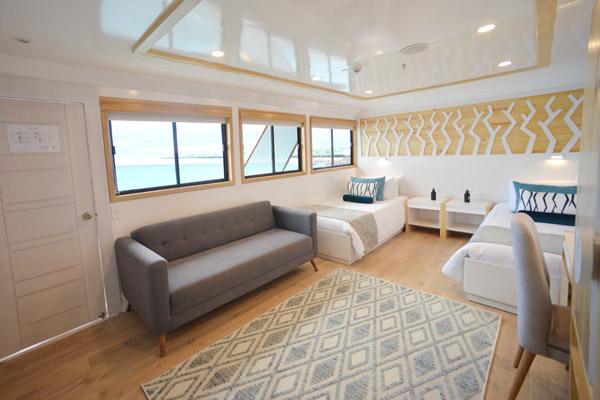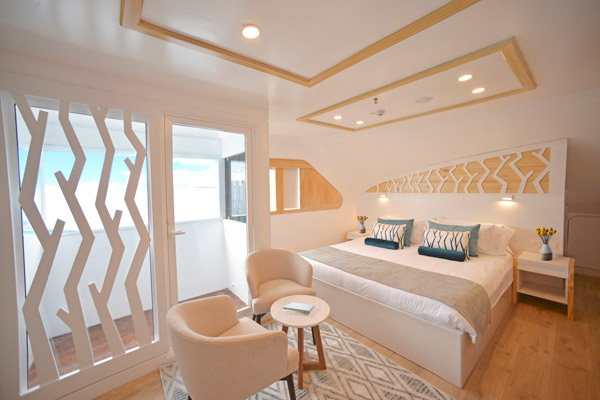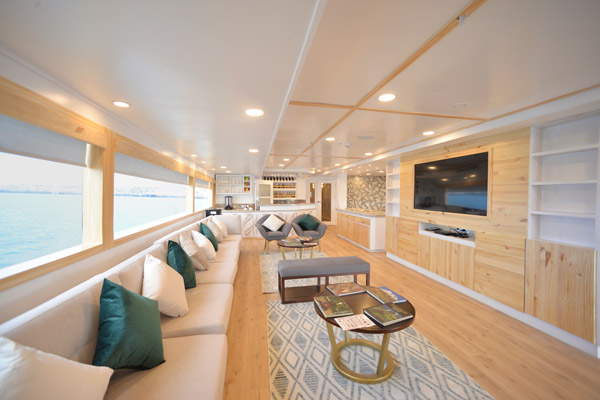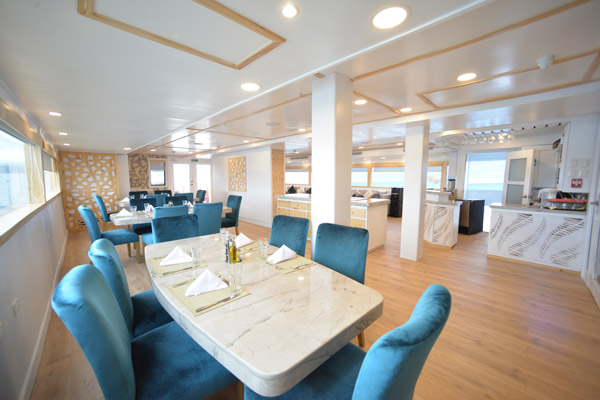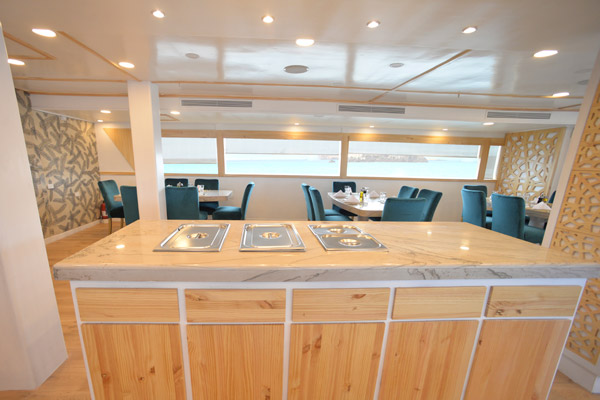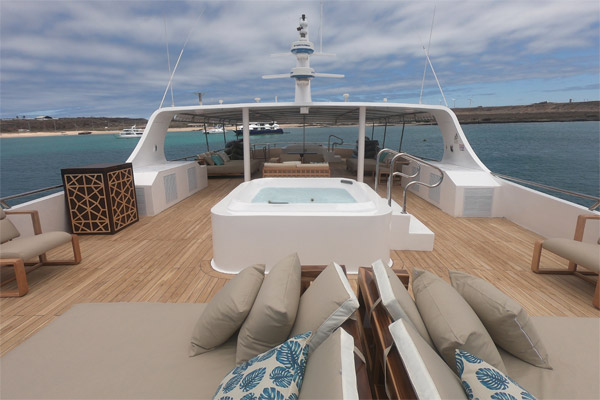 SEA STAR JOURNEY RATES
2020 PRICES

5 Days

6 Days

10 Days

11 Days

15 Days

Galapagos Suite Upper Deck

$ 4,649

$ 5,799

$ 9,849

$ 10,899

$ 14,949

Galapagos Suite Main Deck

$ 5,098

$ 6,374

$ 10,824

$ 11,949

$ 16,424

SeaStar Suite

$ 5,549

$ 6,949

$ 11,799

$ 12,999

$ 17,899

Charter

$ 69,448

$ 86,799

$ 147,499

$ 163,899

$ 223,999
For the latest promotions on this boat and others, please click here.
All prices in United States Dollars.
Prices are subject to change without prior notice.
Additional Information
• Single supplement 100 %

• Child discount: 20%. Only applicable for children under 12 years travelling with two adults

• Supplement for Christmas and New Year: 35%
✓ Rates Include
✓ All meals and activities throughout the cruise

✓ Bilingual national park guide

✓ Water, coffee andt tea

✓ Snorkeling gear (mask, snorkel and fins)

✓ Fuel surcharge and kayaks

✓ Matrimonial/twin cabin accommodation with private facilities
⨯ Not Included
⨯ $100 (Subject to change) Galapagos National Park entrance fee

⨯ Galapagos Transit Control Card ($20)

⨯ Airfare from mainland Ecuador

⨯ Soft and alcoholic beverages consumed onboard

⨯ Gratuities

⨯ Cancellation/medical insurance

⨯ Wetsuit Rental to be paid directly on board in cash only Net Rates: 6D/5N $45 - 5D/4N $35

SEA STAR JOURNEY DECK PLANS
TECHNICAL SPECIFICATIONS

Year of construction:

2011

Type:

Motor Yacht

Category:

Length:

138fts / 42mts

Beam:

30fts / 9mts

Capacity:

20 passengers

Accommodation:

Main Deck: 4 Galapagos Suites.
All suites equipped with panoramic window, private bathroom, hot/cold water, air conditioning with independent controls, Twin beds or one faux queen and connected suites for families.
Upper Deck: 3 Galapagos Suites and 1 Sea Star Suite

Main engines:

2 Caterpillar 340 HP

Water maker:

127

Max speed:

12 knots

Crew:

10 Members (1 naturalist guide & 1 Host)

Safety & Navigation:

Navigation equipment: 1 Satellite Compas, 2 magnetic Compasses, Tracking equipment. Comunication system: Satelital telephone Radio: Several consoles HF-VHF-UHF, Nactex, Distrex and handheld units
SEA STAR JOURNEY ITINERARIES
Please ask your Trip advisor for information on 11-Day, 15-Day, 10-Day Cruise itineraries for this boat.
Please note: Itineraries are unlikely to change significantly but are subject to change. Weather, wildlife breeding, instructions from the Galapagos National Park, specific abilities and interests of passengers as well as operational matters may cause your guide or captain to change the time or nature of visits. Your guide will always endeavor to select the best itinerary within these limits.
Sea Star Journey CRUISE REVIEWS
Cruise rating:
5
/5 -
5
customer reviews
Hi Diana,

We just returned from GI. Sea Star was awesome! Thanks again for helping us with boat selection and travel plans. We had a wonderful time - saw everything we wanted to see - including the eruption of the volcano on Sierra Negra - simply stunning!

Cheers!

5

Bonnie Cech
July 2018
Hi Lorena,

Our trip to the Galapagos was wonderful! Everything was very well organized, the food was excellent and the excursions with the guide were very interesting and informative.

Thank you for putting together such a nice trip for us.

Beth

5

Beth Koenig
August 2017
Hi Lorena,

I just wanted to say thank you so much!
All of the pieces of our trip worked out perfectly! Every driver was on time, we enjoyed all of our tours and the cruise, and I really appreciate all of your help! We will write a tripadvisor review too!

Thanks again,

5

Severin Randall
April 2015
Dear Lilian,

It's already more than a week ago that we are back again from Ecuador. We enjoyed our travel in your wonderful and interesting country very much and we would like to thank you for your great work.

Everything worked fine, the drivers were competent and kind and the Galapagos trip was stupendous. So whenever we know anybody who wants to visit Ecuador we will let them know your adress .

So once again thank you very much. We wish you a Merry Christmas and all the best for the New Year.

5

Christine and Thomas Buser
November 2014
Hi, Paola.

I want to thank you for putting together such a wonderful Galapagos tour for me and my sister, Irene. The Grand Odyssey is truly a grand yacht. The crew was very professional and thoughtful. Our naturalist guide, Peter, was a lot of fun and could speak to plants, animals, birds, geology and geography of the islands. Whatever the Odyssey folks are paying him, they should double it. He was just OUTSTANDING!

We returned to cold Minnesota with many warm memories of Ecuador. That was due in part to you. Great job.


Sincerely,

5

Irene Suddard
January 2014
» View more cruise reviews
GA(VTA) - Jan-2019