Otavalo Handcrafts Market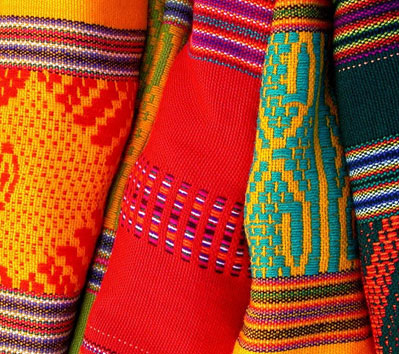 Otavalo is one of the most famous and popular Indian markets in Ecuador and is well known around the world for its fine handicrafts, beautiful designs in clothing, alpaca goods, tapestry, weavings, jewelry, Panama hats, hammocks and rugs.
Travel through beautiful mountain scenery. Enjoy the authentic view of the Andes. A Journey to appreciate charming historical centers.
Tour Highlights
Indigenous village in the Andes
Well-known, lively handicraft market
Captivating landscape dotted with lakes
Great hiking opportunities nearby
Packages:
---
OTAVALO & TRAIN TO SALINAS
2 Day / 1 Night
PRICES

Description
1 person
2 people
3 people

Luxury

US$ 884
US$ 520
US$ 436

First Class

US$ 767
US$ 451
US$ 367

MId Range

US$ 676
US$ 399
US$ 317

Budget

US$ 644
US$ 380
US$ 299
* More than 4 people, Please ask your trip advisor.

inquire now
Day
ACTIVITY
OVERNIGHT
MEALS
HIGHLIGHTS PLACES
Day 1
Quito-Cayambe-Otavalo

Otavalo

L

Ecuador Roses & Flowers farm

Viewpoint of San Pablo Lake

Otavalo handcraft market
Day 2
Otavalo-Ibarra-train to Salinas-Quito

N/A

B

N/A: Not Available; B: Breakfast; L: Lunch; D: Dinner

OTAVALO INDIAN MARKET
Half Day
OTAVALO INDIAN MARKET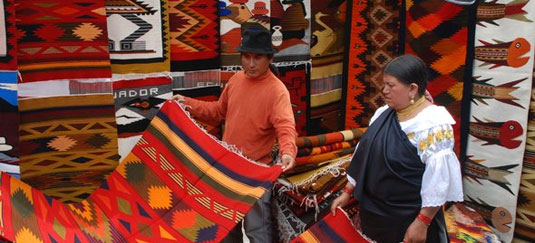 HIGHLIGHTS PLACES
Day 1

Viewpoint of San Pablo Lake

Otavalo handcraft market

Cotacachi Leather´s Market

Crater of lake Cuicocha
OTAVALO MARKET AND ITS SORROUNDINGS
2 Day / 1 Night
PRICES

Description
1 person
2 people
3 people

Budget

US$ 623
US$ 371
US$ 297

Budget

US$ 830
US$ 493
US$ 415

Budget

US$ 713
US$ 424
US$ 347

Budget

US$ 591
US$ 353
US$ 278
* More than 4 people, Please ask your trip advisor.

inquire now
Day
ACTIVITY
OVERNIGHT
MEALS
HIGHLIGHTS PLACES
Day 1
Quito-Cayambe-Cotacachi

Otavalo

L

Rose farm plantation

Viewpoint of San Pablo Lake

Cotacachi "Leather town"

Cuicocha Lake
Day 2
Otavalo Market-Peguche-Quito

N/A

B-L

Otavalo handicraft market

Peguche town
N/A: Not Available; B: Breakfast; L: Lunch; D: Dinner

Additional Information
• The shared basis tour does not include entrance fees

• Tours for 1-3 pax will be provided with a driver/guide
✓ Rates Include
✓ Private transportation

✓ English speaking guide

✓ Entrance fees

✓ Meals
⨯ Not Included
⨯ Activities not mentioned