Cotopaxi Tours
Wonderful views of Cotopaxi volcano
Great national park protecting a range of ecosystems
Unbelievable hiking opportunities
The Cotopaxi is one of the highest active volcanoes in the World. It rises majestically above the Andean mountains to stand at 5,897m. Very close to Cotopaxi is the Quilotoa Lake, a prodigious place with its emerald water allowing adventurous experiences like hiking and scenic views of Andean villages.
Packages:
Full Day - Cod GTCF-013
COTOPAXI VOLCANO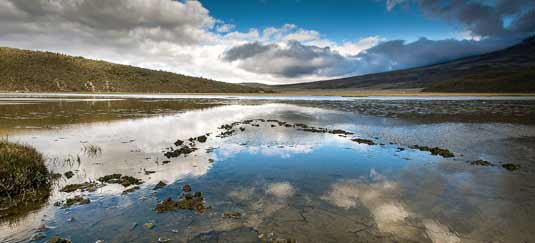 This full-day Cotopaxi tour takes you through the avenue of the andean volcanoes. You will visit the Cotopaxi National Park and continue admiring the scenery of the andes at the Limpiopungo lake.
Description
Price per person (2021)

1 Person

US$ 286.00

2 Person

US$ 160.00

3 Person

US$ 125.00
*For rates for more than 4 people, please ask your trip advisor.
Day 1

Drive through Andean volcanoes avenue

Cotopaxi National Park

Limpiopungo lake
Additional Information
• Tours for 1-2 pax will be provided with a driver/guide

• The shared basis tour does not include entrance fees
✓ Rates Include
✓ Cotopaxi local guide

✓ Private transportation

✓ English speaking guide

✓ Lunch at local hacienda
⨯ Not Included
⨯ Tips

⨯ Drinks

⨯ Personal expenses

⨯ Meals not mentioned

⨯ Activities not mentioned
2 Day / 1 Night - Cod GTCP-003
COTOPAXI VOLCANO & QUILOTOA LAKE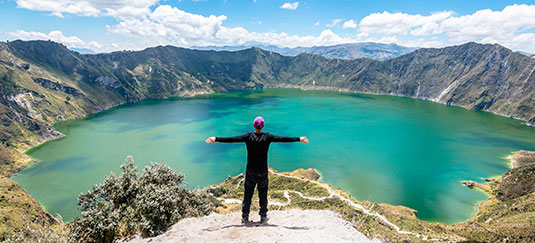 This 2 days, 1 night tour takes you to the beautiful scenery of the Andes of Ecuador. Your first day starts with the visit of amazing Limpiopungo Lake and ends with enjoying the Cotopaxi National Park. On your second day, you will get to see Tigua valley and its rustic paintings as well as stunning Quilotoa Lake.
2021
Passengers
1 person
2 person
3 person

Luxury

US$ 910
US$ 613
US$ 573

First Class

US$ 709
US$ 382
US$ 342

Mid Range

US$ 642
US$ 367
US$ 327

Budget

US$ 600
US$ 331
US$ 291
*For rates for more than 4 people, please ask your trip advisor.
Itinerary/Services Details
Duration: 2 Day / 1 Night - Cod GTCP-003
Type: Cotopaxi Tours
Check Availability
Day
Activity
Overnight
Meals
Highlights/Places
Day 1
Quito-Cotopaxi National Park
Lasso
L
Limpiopungo Lake

Cotopaxi National Park
Day 2
Lasso-Quilotoa Lake-Quito
N/A
B-L
Tigua valley and its rustic paintings

Quilotoa Lake
N/A: Not Available; B: Breakfast; BL: Box Lunch; L: Lunch; D: Dinner
Additional Information
• Tours for 1-2 pax will be provided with a driver/guide
✓ Rates Include
✓ Private transportation

✓ English speaking guide

✓ Lasso Hotel night based on double occupancy (standard room)

✓ Meals mentioned

✓ Quilotoa entrances fee

✓ Cotopaxi local guide
⨯ Not Included
⨯ Tips

⨯ Drinks

⨯ Personal expenses

⨯ Meals not mentioned

⨯ Activities not mentioned

---