Papallacta Tours
Only a short drive from Quito
Natural mineral rich hot springs
Health restoring properties
Stunning views of Antisana Volcano
Papallacta is a small town tucked away into the Andean Mountains, famous for its thermal pools which are used for their healing qualities.
Packages:
Full Day - Cod GTCF-010
PAPALLACTA HOT SPRING & SPA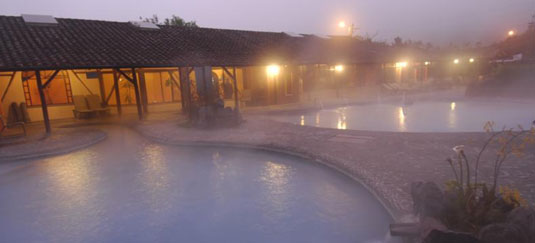 This full-day tour will first bring you to the Virgen of Quito for an amazing view over the town. Afterwards, your journey to the town of Papallacta takes you through stunning andean scenery to a relaxing day in the hot springs of the local Spa center.
Description
Price per person (2021)

1 Person

US$ 258.00

2 Person

US$ 162.00

3 Person

US$ 142.00
*For rates for more than 4 people, please ask your trip advisor.
Tour Highlights
Duration: Full Day
Type: Papallacta Tours
Code: GTCF-010
Check Availability
Day 1

Stop at Virgen point (4000 m

13000 f) for photos of landscape

Time for relaxing at Spa center

Back to Quito
Additional Information
• Tours for 1-2 pax will be provided with a driver/guide
✓ Rates Include
✓ Private transportation

✓ English speaking guide

✓ Spa thermaludic area

✓ Lunch at local restaurant
⨯ Not Included
⨯ Activities not mentioned

⨯ Personal expenses

⨯ Drinks

⨯ Tips
2 Day / 1 Night - Cod GTCP-006
ANTISANA VOLCANO & PAPALLACTA HOT SPRINGS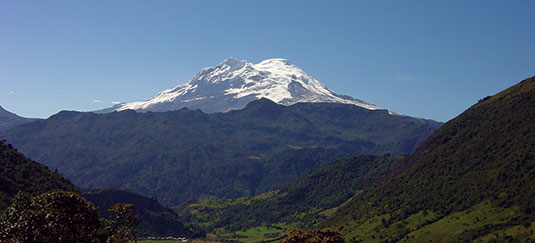 This 2 days, 1 night tour takes you 40 miles of Quito into the Antisana Ecological reserve for hiking and enjoying the scenery of the andes. On your second day, you can relax in the Hot Springs in the Spa of Papallacta.
2021
Passengers
1 person
2 person
3 person
US$ 723
US$ 416
US$ 384
*For rates for more than 4 people, please ask your trip advisor.
Itinerary/Services Details
Duration: 2 Day / 1 Night - Cod GTCP-006
Type: Papallacta Tours
Check Availability
Day
Activity
Overnight
Meals
Highlights/Places
Day 1
Quito-Antisana-Papallacta
Papallacta
BL
Hiking at Antisana Ecological reserve
Day 2
Time for relaxing at Spa center –Quito
N/A
B-L
N/A: Not Available; B: Breakfast; BL: Box Lunch; L: Lunch; D: Dinner
Additional Information
• Tours for 1-2 pax will be provided with a driver/guide
✓ Rates Include
✓ Spa thermaludic area

✓ Private transportation

✓ English speaking guide

✓ Papallacta hotel night based on double occupancy (standard room)

✓ Meals mentioned
⨯ Not Included
⨯ Tips

⨯ Personal expenses

⨯ Drinks

⨯ Meals not mentioned

⨯ Activities not mentioned

---